summary of the project
3D digitization
3D Visualization
Facsimile
Scientific Analyzes 
Preventive Conservation
CLIENT
Musée Saint-Raymond,
Archeological Museum, Toulouse (France)
3D VISUALIZATION for mediation
For several years, the Archeological Museum of Toulouse (St-Raymond) used to make 3D visualizations of pieces from its collections in order to integrate them into mediation devices and thus offer the audience keys for a better understanding of the objects on display.
To carry out these acquisitions, the museum team works in close collaboration with IMA Solutions, a company specializing in heritage digitization and service providers, among others, the Museum of Natural History in Toulouse, the Arles Antique Museum and the British Museum.
3D scanning now makes it possible to obtain a true virtual copy of works from museum collections.
These 3D models have several purposes: production of facsimiles at different scales, scientific analyzes, restoration, virtual and augmented reality, multimedia applications for mediation.
The latest experience, and certainly the most spectacular, is the realization of the digitization of the spoon handle to the centaur. This ivory object, small and whose innumerable details are difficult to perceive with the naked eye, required the help of Benjamin Duployer and Christophe Tenailleau from the CIRIMAT CNRS laboratory of Toulouse and the FERMaT platform to make acquisitions in very high resolution using an X-ray microtomography device.
Also, in collaboration with the company IMA Solutions, the Saint-Raymond Museum has decided to bring together all the archives of these 3D creations and give them a second life by publishing them on Sketchfab under CC-BY-SA license in line with policy Toulouse Metropole Open Data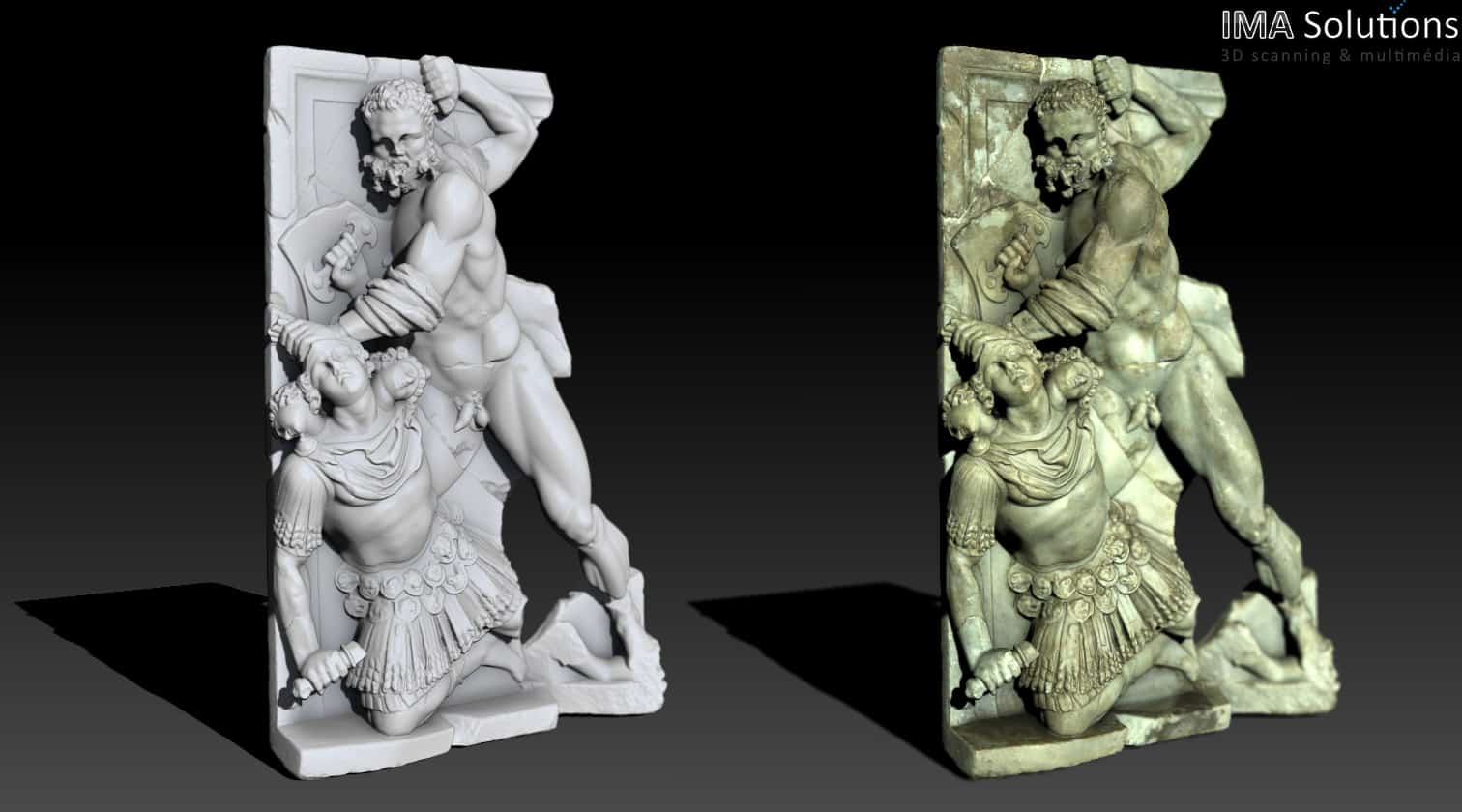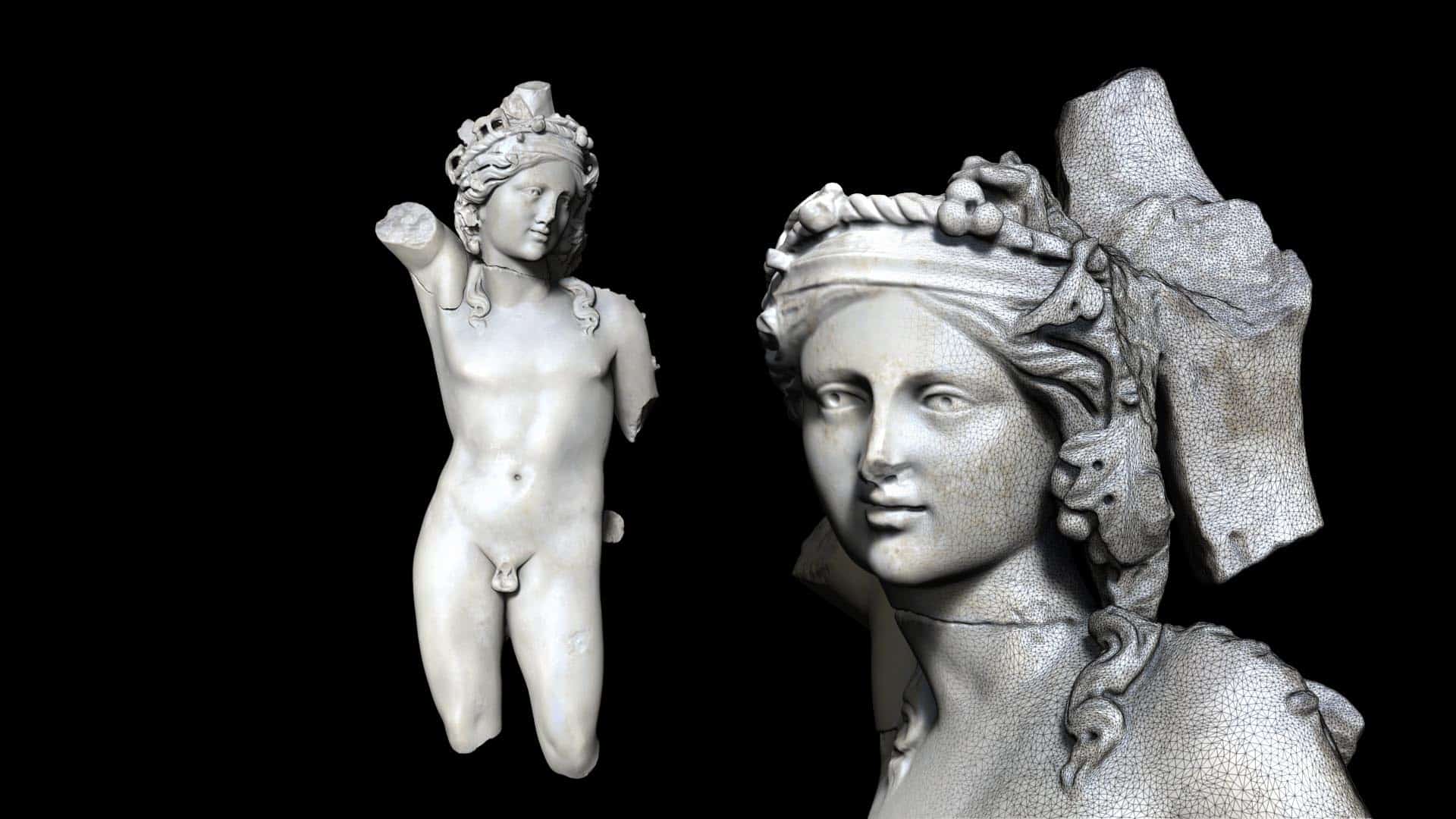 few productions for this museum